So here's the deal: lead up to Rose City Comic Con has been insane, and set up is just gonna make it more insane.  I really really really want to get a full page and a Koriko Sunday original for you too.  But I don't know if it's gonna happen.  Gonna try my best, but can't promise anything.  Mean time, I had some more fun doing Quick One comics, so thought I'd give you this at least.
Either way?  See you then!
As some of you may recall, I had taken to posting exclusive "Oh Goodie!" comics to my Tumblr pages last year.  My logic was since the majority of updates I do are story-based, the non-story based ones should go somewhere special.  In hindsight, that was a dumb idea and I'm not doing that anymore.  I'm embracing a new policy of "updating for the sake of it", with whatever I happen to come up with that day.  Everything will find its way in time.
Bearing that in mind, the previous "Quick Ones" have now been added to the archive and any future ones will be properly posted here on the site.  Check them out by clicking on the comic below!
My printer actually got me my books ahead of time, and properly printed to boot.
…Guys, I'm stumped.  I'm not used to my printer doing things RIGHT.
See you at Rose City!
So I freely admit this: "Ten Thousand Lightyears" is my favorite "Oh Goodie!" story I did last year. I wanted to show something off for Rose City Comic Con next month, and "Oh Goodie! Vol. 4" won't be ready until next Spring, so I thought "New stapled book!". This'll be an exclusive for the show, so hope you guys like it!
I've been a huge fan of Adam Cooper's website GuitarGeek for over a decade.  His illustrations of famous guitar rigs (formerly featured in Guitar World's "Vulgar Display of Power" section) have set a standard, and are part of what I credit getting me into guitar gear as much as I am.  He's an innovator and an inspiration.
And right now, he needs help.
His youngest daughter, Jane, is dealing with life-threatening heart, lung, and intestinal issues.  Adam and his wife have been caring for her while raising their other children and maintaining their home life.  Right now, she's in intensive care and on the list for heart/lung transplants.
Right now, Jane needs help.
The image below links to YouCaring.com.  If you have anything to spare, please donate to help Jane.  And if you like, click on the GuitarGeek banner and click on some of the ads.  It'll still help Adam and his family.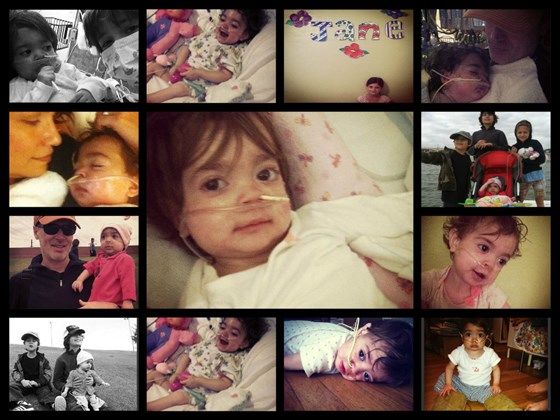 Posted my first new "Gray Man Art" interview in a while, with none other than Jennie Breeden of "The Devil's Panties".  Thanks again Jennie!  You can read it by clicking the image below.