So here's something cool!  There's this fine woman out of Portland, Oregon named Devi Ever who makes boutique quality fuzz and overdrive pedals.  A few months ago she had a bit of a snafu with a twat named Billy and I ended up discovering her work.  Curious and delighted, I got in contact with her and asked if she'd like a copy of the first "Oh Goodie!" book.  Since it had a lot of rock n' roll, dirty humor, and a dash of queer politics, I figured it'd be right up her alley.  She said sure and gave me a mailing address.
Looks like she likes it.  That's her girlfriend/business partner Charlotte in the back.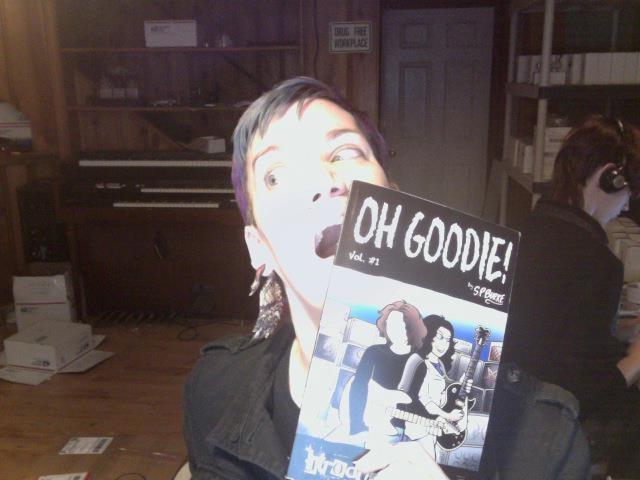 Below is a demo she made of one of her most famous pedals.  You can find the rest of them at her website, and the music of her band The Danger Thieves here.  Thanks Devi!